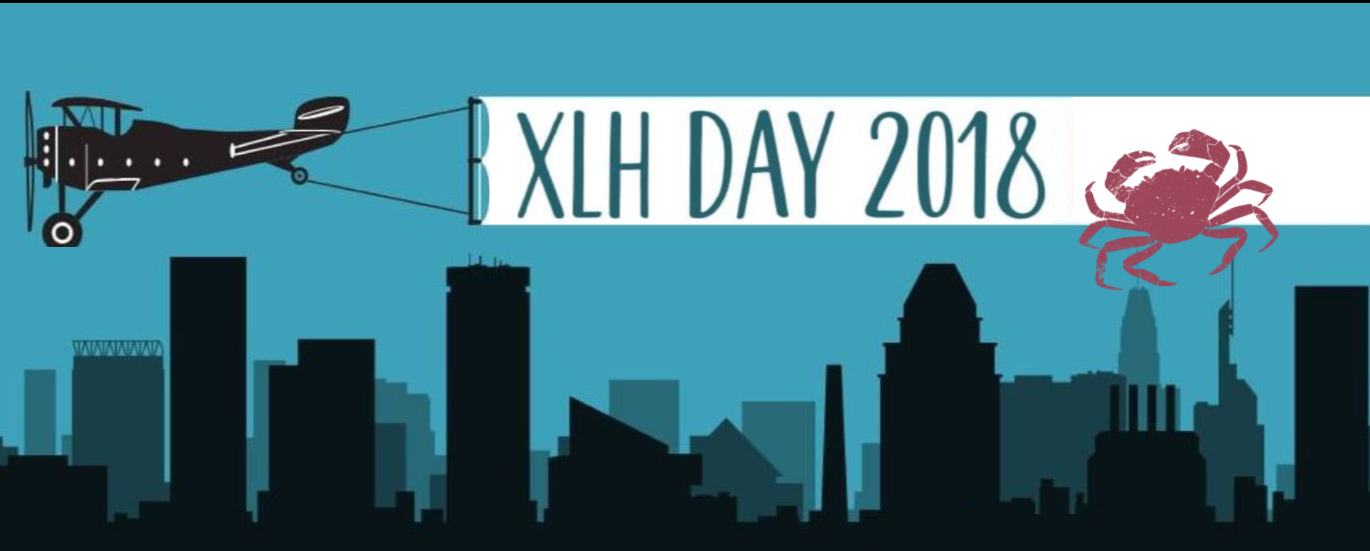 Friday October 5th - Sunday October 7th, 2018

HYATT REGENCY BALTIMORE INNER HARBOR
This year's celebratory XLH Day has more to offer than ever before. We  are expanding our schedule to include concurrent sessions for children and adults, as well as special opportunities for socializing and networking.
We're even carrying things over in to Sunday morning! We're still confirming details, so check back here often, or follow us on Facebook and
Instagram

for updates.
FRIDAY, OCTOBER 5th
6:00 pm - 8:00 pm
Meet & Greet and Early Registration in Hospitality Suite                                                          Avoid the rush of the registration line on Saturday morning. Stop by our Hospitality Suite for some early socializing, networking and light refreshements. Pick up your registration materials and name tags, and get an early start on connecting with the community.
This is just a partial agenda as we're still finalizing details. but here are some things you can look forward to:
Morning sessions centered around medical updates and information about XLH, treatments, the latest research, etc., with Drs. Thomas Carpenter and Karl Insogna.

A live doctor-patient interview with Suzanne Jan de Beur, M.D.
---
We're doing something a little different for lunch this year, in that we're breaking it up into a few different sessions so everyone has the option of going to a session, or socializing over a meal. There will also be a special lunchtime event for children..TBA!
---
In the evening, we're organizing the first ever #genxlh Happy Hour.  All those 21 and over are invited to join us in the hotel lounge ahead of our group dinner. (No-Host bar)
And we'll end the evening with a scrumptious dinner in the hotel's atrium.
Morning Stretch Class for All: After all the traveling and moving around over the last few days, take a break and join us for this early morning stretch class - you'll be glad you did. The instructor is a Body-Positive Fitness Trainer with experience in working with XLH. If anyone can motivate you to stretch at 7:00 a.m., it's her!
#WEAREXLH Video Presentation and optional Brunch/Eat & Greet
Eat & Greet continues with tables arranged regionally, looking forward to the development of regional XLH Network chapters.